Madhya Pradesh, a large state in central India, retains landmarks from eras throughout Indian history. Begun in the 10th century, its Hindu and Jain temples at Khajuraho are renowned for their carvings of erotic scenes, most prominently Kandariya Mahadeva, a temple with more than 800 sculptures. The eastern Bandhavgarh and Kanha national parks, noted Bengal tiger sanctuaries, offer guided safaris.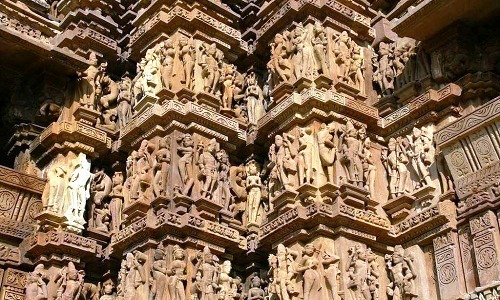 Khajuraho
The Khajuraho Group of Monuments is a group of Hindu and Jain temples in Madhya Pradesh, India, about 175 kilometres southeast of Jhansi. They are one of the UNESCO World Heritage Sites in India.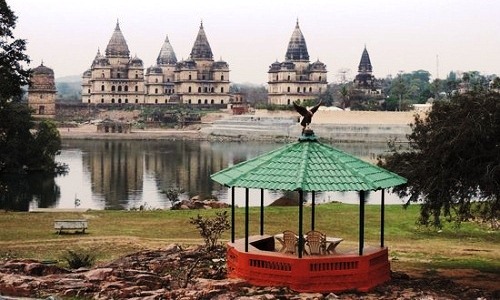 Orchha
Orchha is a town in Tikamgarh district of Madhya Pradesh state, India. The town was established by Rudra Pratap Singh some time after 1501, as the seat of an eponymous former princely state of central India, in the Bundelkhand region.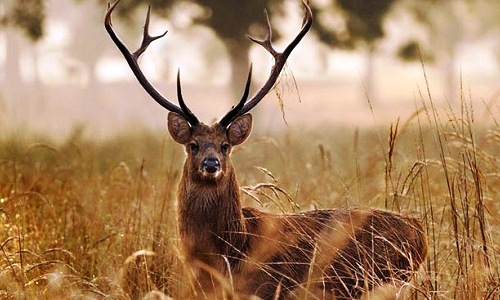 Kanha National Park
Kanha National Park, also known as Kanha Tiger Reserve, is a vast expanse of grassland and forest in the central Indian state of Madhya Pradesh. Tigers, jackals and wild pigs can be spotted in Kanha Meadows. The elevated plateau of Bamhnidadar is home to birds of prey.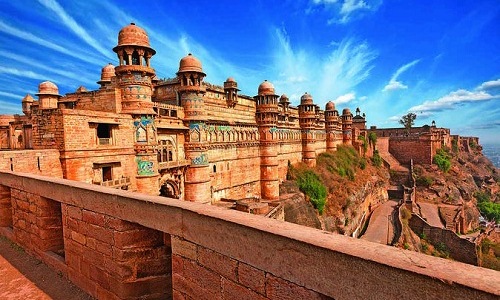 Gwalior
Gwalior is a city in the central Indian state of Madhya Pradesh. It's known for its palaces and temples, including the Sas Bahu Ka Mandir intricately carved Hindu temple. Ancient Gwalior Fort occupies a sandstone plateau overlooking the city and is accessed via a winding road lined with sacred Jain statues.